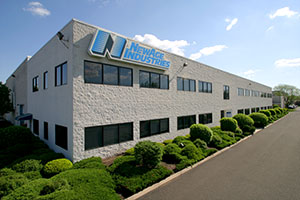 NewAge Industries manufacturing headquarters is located in Southampton, PA, just a few miles north of Philadelphia, where we are one of the premier manufacturers and fabricators of plastic tubing and hose and a supplier of fittings and clamps. The company has been in business since 1954.

We are an extended family of people working together to bring you excellence in service and in the high quality tubing, hose and fittings products you need. From our manufacturing, customer service, sales, engineering and all of our other teams, NewAge Industries is dedicated to giving you our best.

Let us help you with your Plastic Tubing, Hose, & Fitting needs.
---
WE ARE EMPLOYEE OWNED!
A Big Benefit to Our Customers, As Well As Our Employees
Called an ESOP (Employee Stock Ownership Plan), the program involves the selling of a portion of company stock to its employees as part of their retirement benefits and became effective in early 2006.